23/01/2018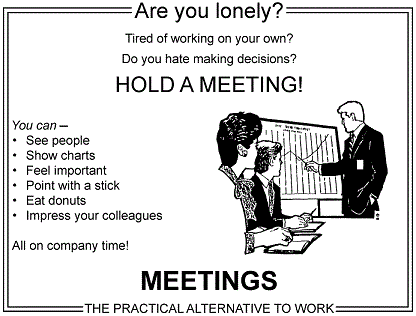 The internet is full of memes about meetings. People have a love/hate relationship with them.
Meetings are a fact of our professional lives but there are good ones and … not so good ones.
The great news is that there are ways to improve meeting effectiveness, reduce stress, and put in place guidelines to improve behaviour at meetings. Constant lateness? Derailing? Lack of engagement? Over-talking?
We love meetings! Our Chairing Meetings Effectively workshop is now available in Dunedin and Wellington. Click here to find out more.
© Copyright 2021 by Outstanding Performance. All Rights Reserved.