20/02/2019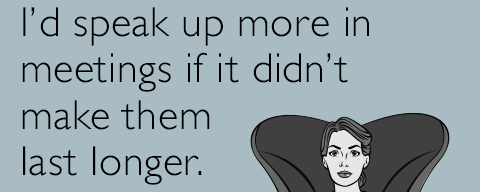 It's great to be hosting our Chairing Meetings Effectively workshop in Dunedin.
Looking through the list of registrations reminds us how much meetings are a fact of life for everyone. We have a diverse group of people coming from very different workplaces.
It's wonderful to see Dunedin organisations investing in running better meetings. It's not just about working more efficiently. If they're not being run effectively, meetings can be a major source of frustration for all concerned.
The great news is that it's relatively easy to refresh meeting basics and transform meeting outcomes at your place. That makes work more satisfying and enjoyable for individuals and teams.
There are still a few places left for our Chairing Meetings Effectively Dunedin workshop on 19 March. For more information go here.
Meantime, enjoy one of our favourite meeting memes from the internet (there are lots!).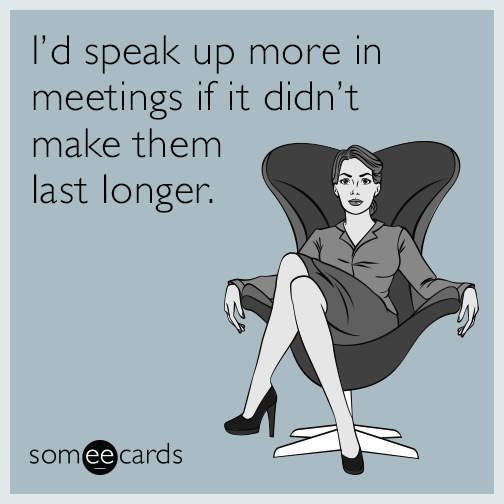 © Copyright 2022 by Outstanding Performance. All Rights Reserved.